Greetings Card Company
E-commerce Website
A website refresh for a greetings card provider, offering bulk orders, personalisation and handwritten services.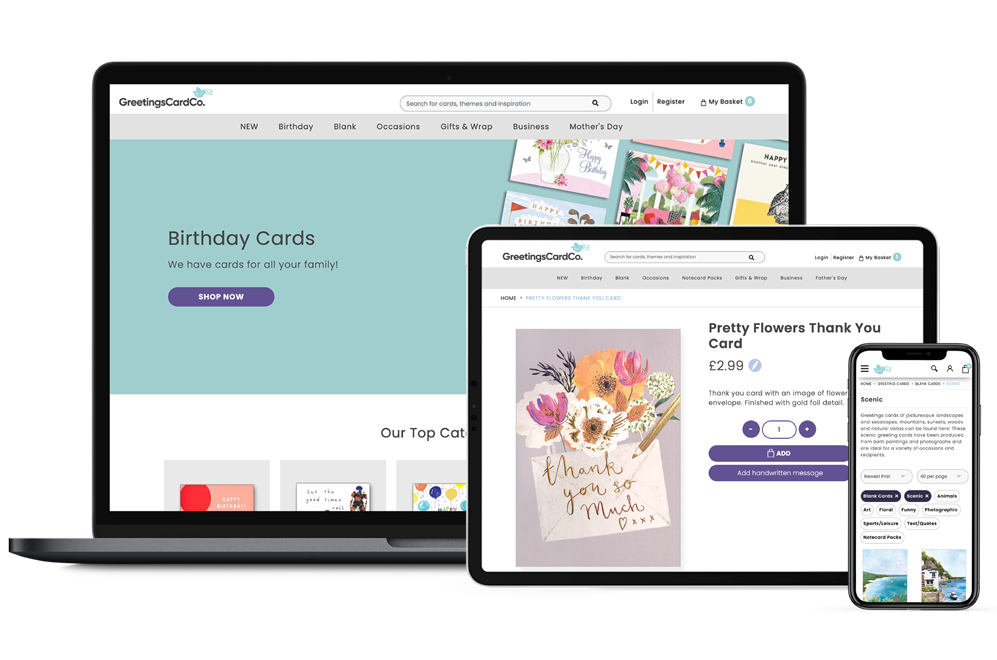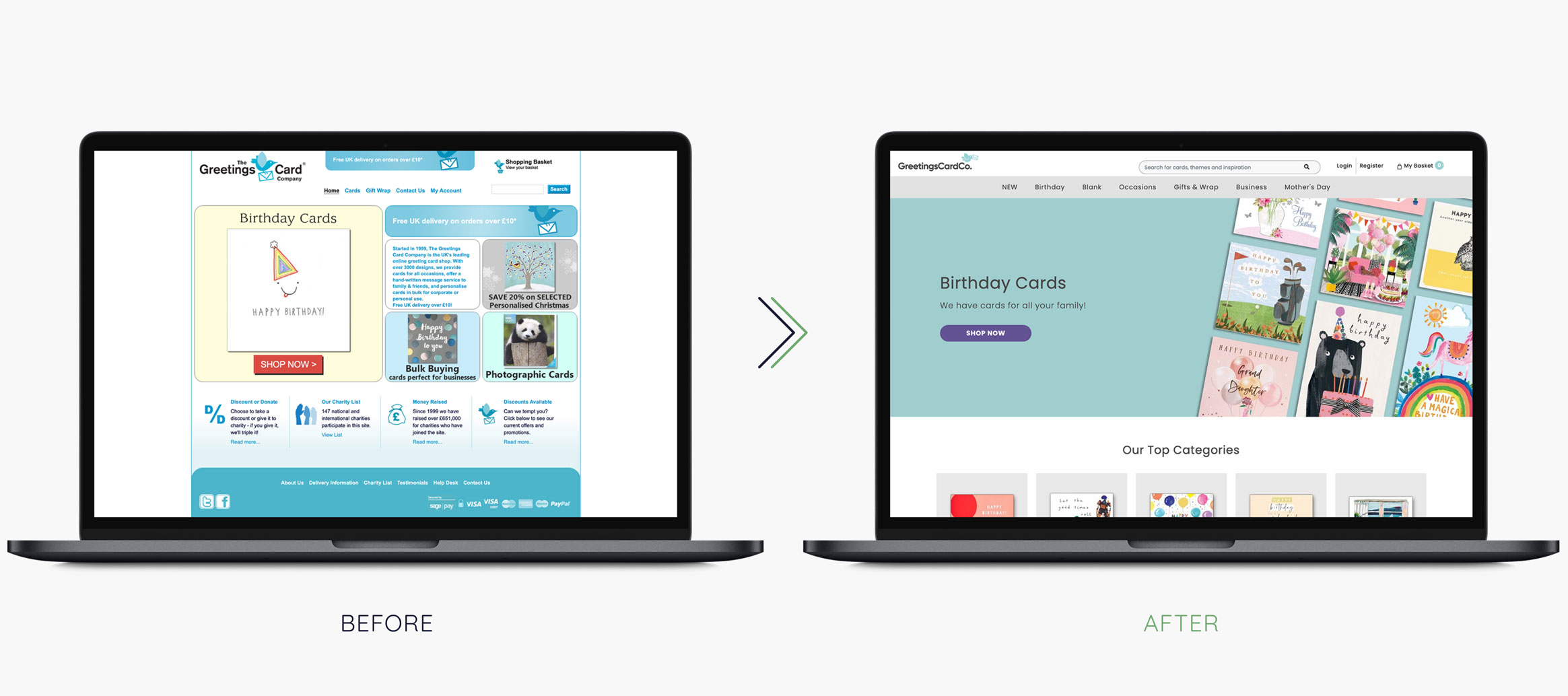 For many of us, sending and recieving a greetings card is a long standing tradition. The new Greetings Card Company website aims to provide a pleasant experience for their users of all ages and backgrounds, to share in the gift of giving.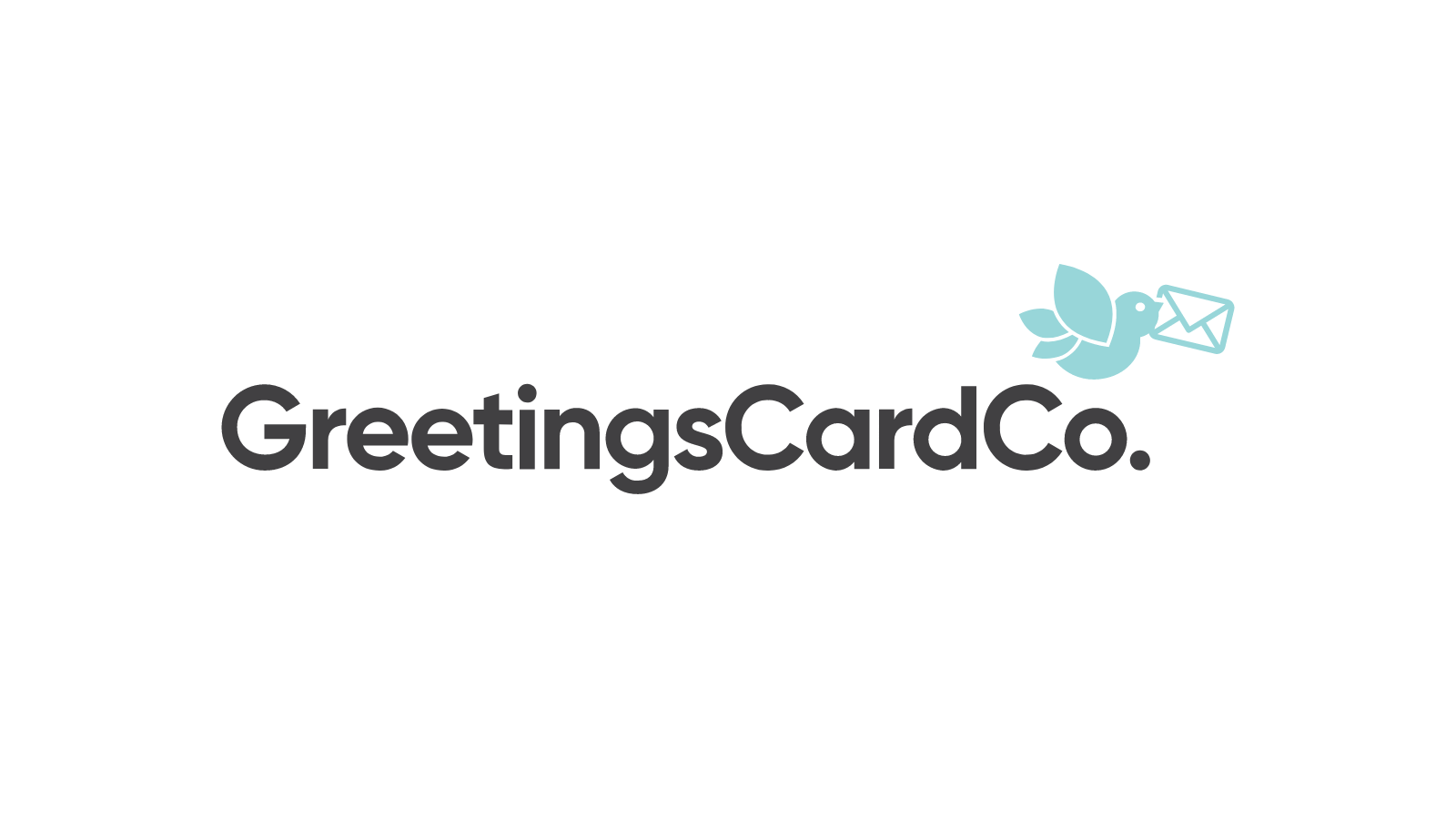 The Client
The Greetings Card Company is run by a small, friendly team and has been going strong since 1999!
They not only sell a beautiful range of greetings cards but also offer additional services for businesses, looking to order in bulk for events and celebrations as well as personalisation on the front and insides of the cards, adding imagery and text. Additionally, the company provide a handwritten service for messages within the cards for people in a hurry!
The Brief
Our main objective for this project was to deliver a responsive website, primarily for mobile users who were previously only able to access a desktop format from their mobile device. By providing a mobile friendly experience, our aim was to increase traffic to the site, drive sales and grow their customer base.
Updating the layout and feel of the site was required to compliment the new branding of the company, whilst maintaining the engagement of the company's large exisiting user base.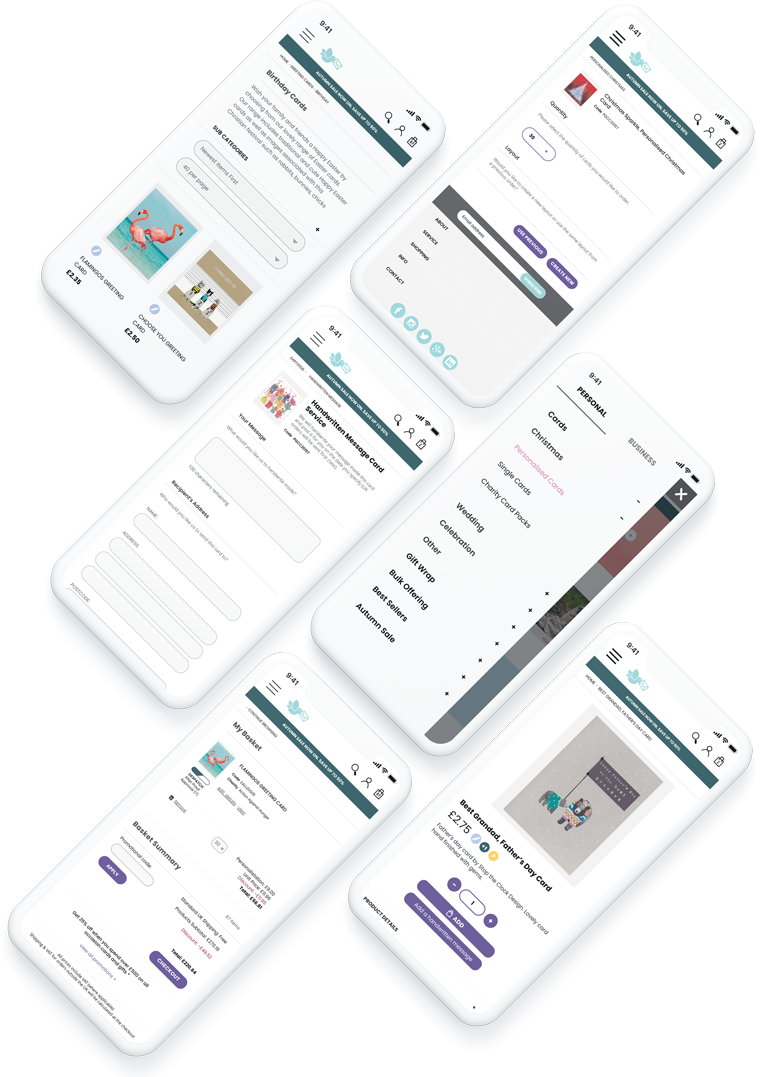 The Solution
When working on the site, we were to keep in mind that the existing user base were familiar with the previous site's navigational layout and so we adapted the designs to retain a similar experience with a simplified journey.
The company offers multiple options for the user including personalistation, bulk ordering and a handwritten message service. As a result, we created a set of icons to identify these varied options for the user for each card.
On the original site lived an extensive tree structure for categorizing the cards, which we simplified for a more defined journey. The product pages required refinement to simplify the arrangement of the details related to the product, keeping the product as the key feature of the page.
The account section for a user now includes a helpful reminder service, allowing the user to set a date and time to remind themselves of an upcoming event as to send a card to their recipient.
Along with these renovations to The Greetings Card Company website, we are continuing to provide design and development support on enhancements and updates to their service.
More Projects
Over the past four years we have produced apps and websites for clients in a variety of sectors including luxury car manufacturers, UK based retailers, charities and educational institutions.