iComply App
A new cross platform mobile application for pharmaceutical sales reps.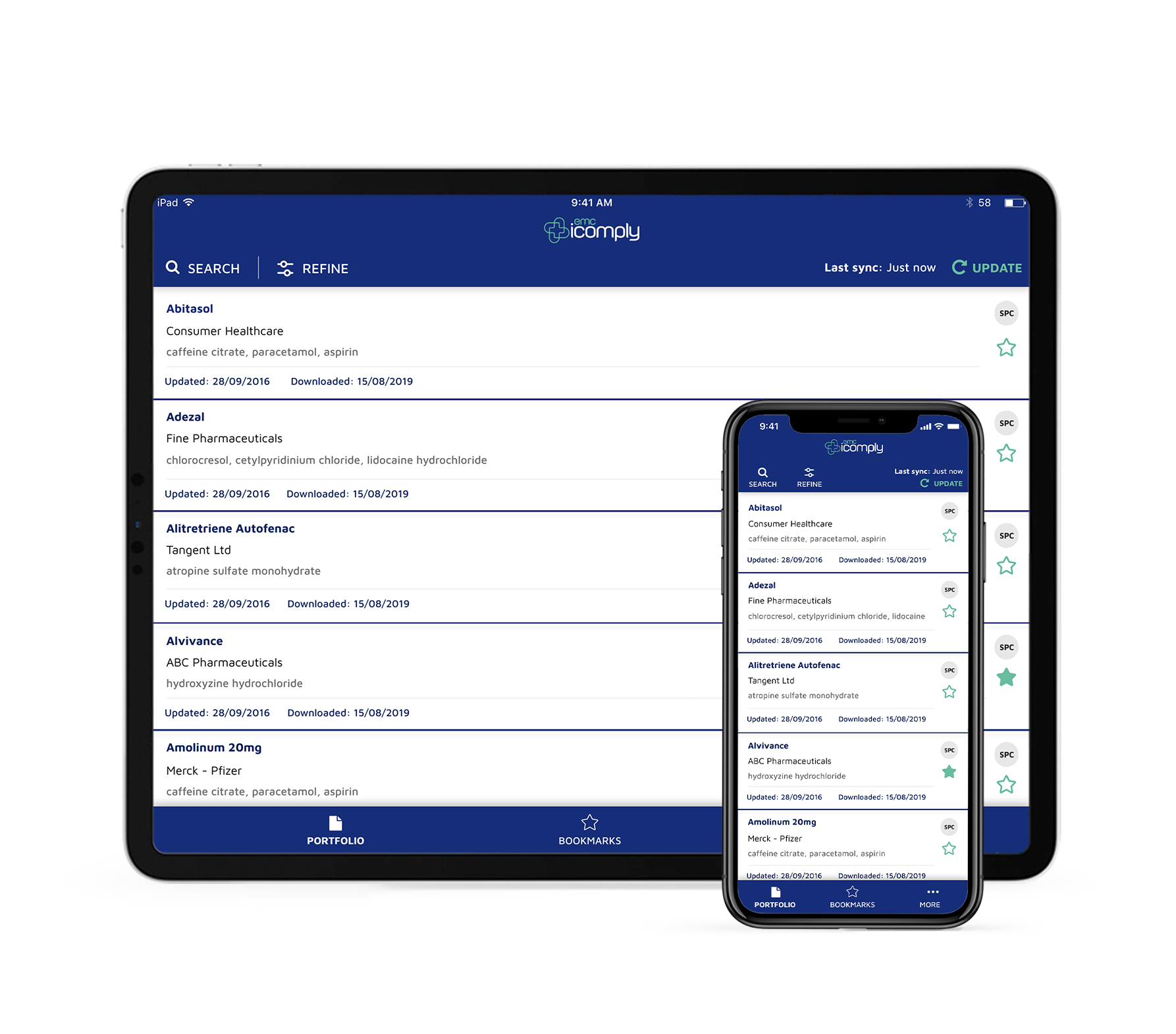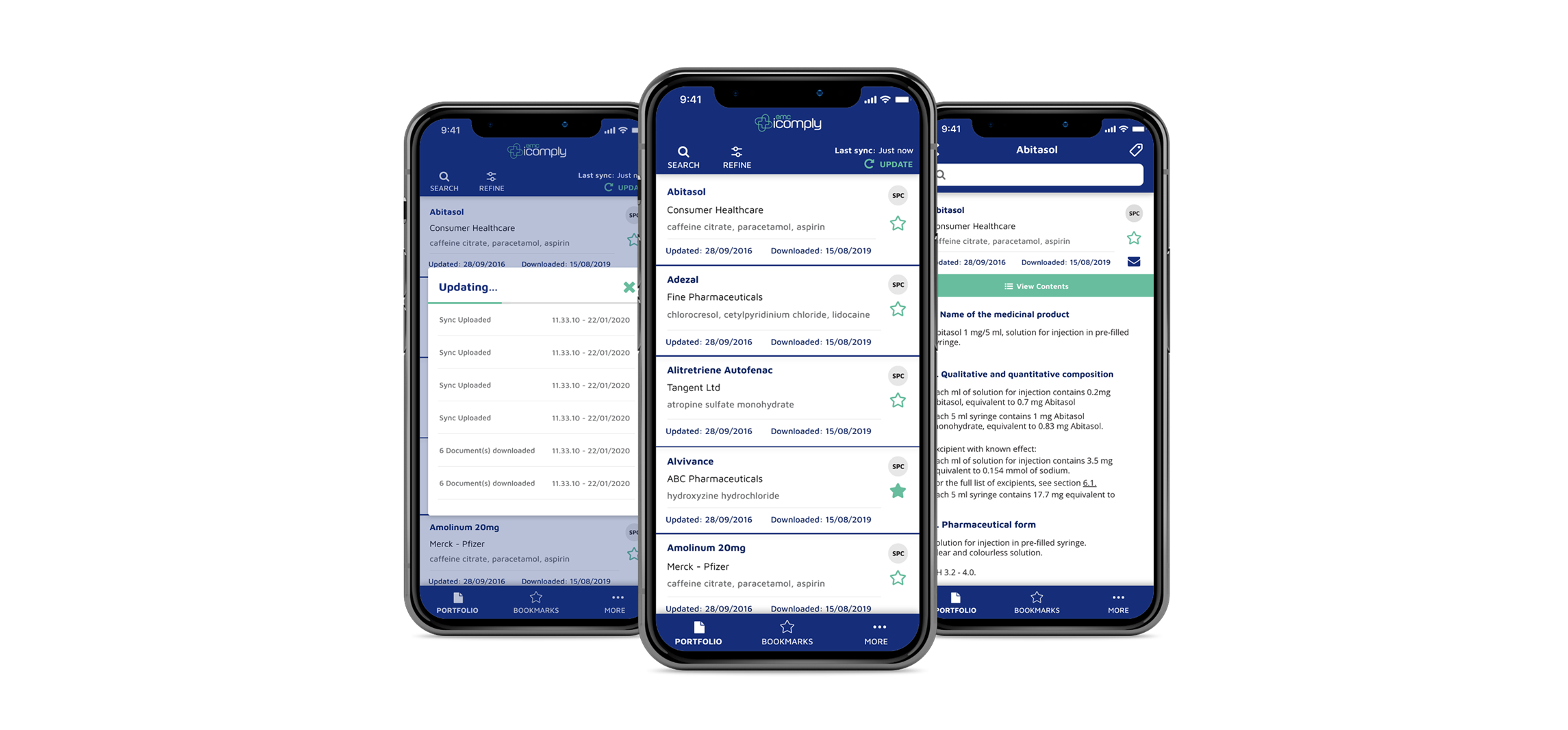 Designed and built for both phones and tablets, the EMC iComply application allows pharmaceutical sales reps access to detailed information about drugs and their properties.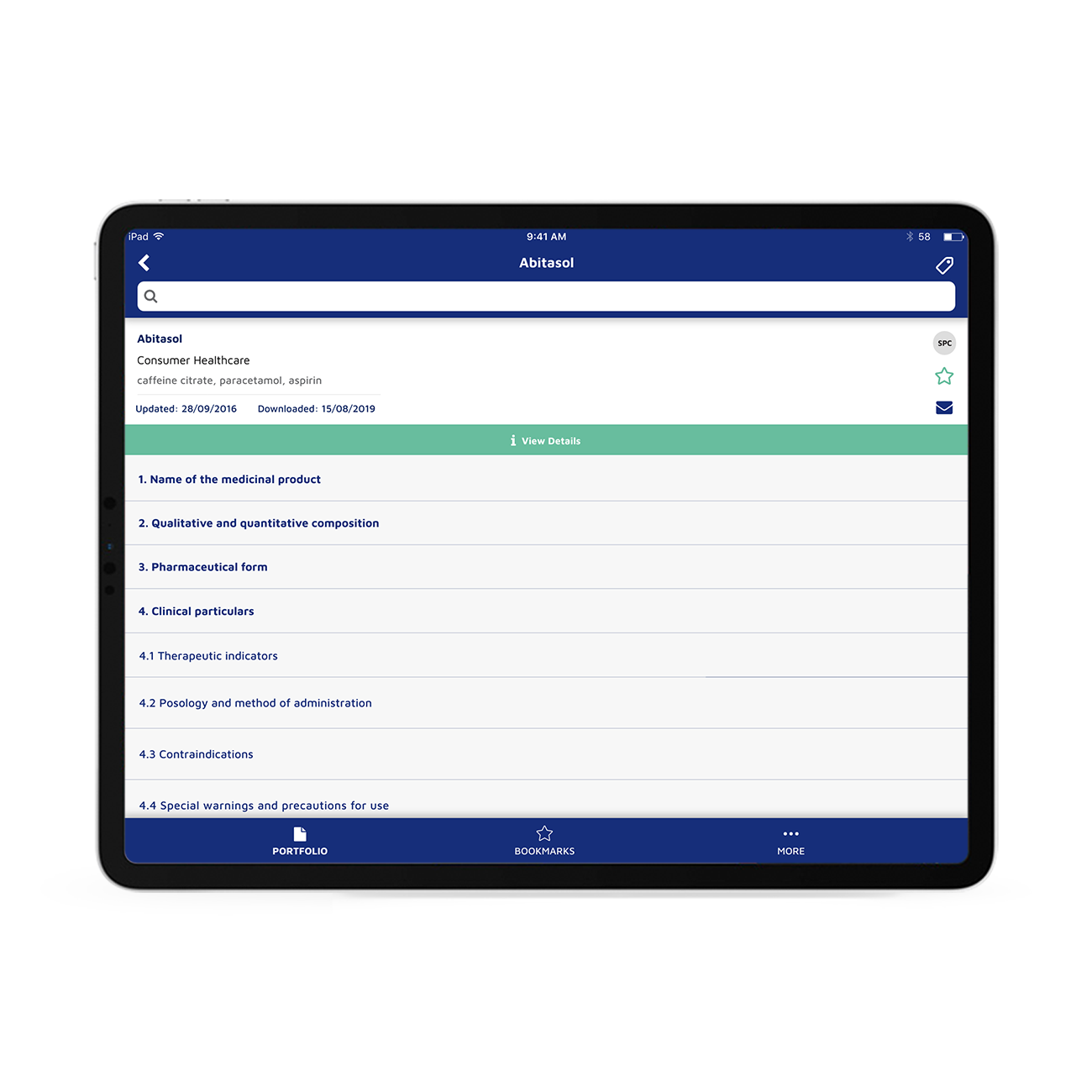 The Client
Datapharm power the EMC iComply application with their vast assortment of medicinal documentation in an easy to consume up-to-date format.
The Brief
AppCentric were tasked with the design rebuild of the new EMC iComply application which targets both phones and tablets. The application's core functionality allows users access to SMPC documents which due to the nature of the content it is updated in less than 60 seconds and accessible even when offline.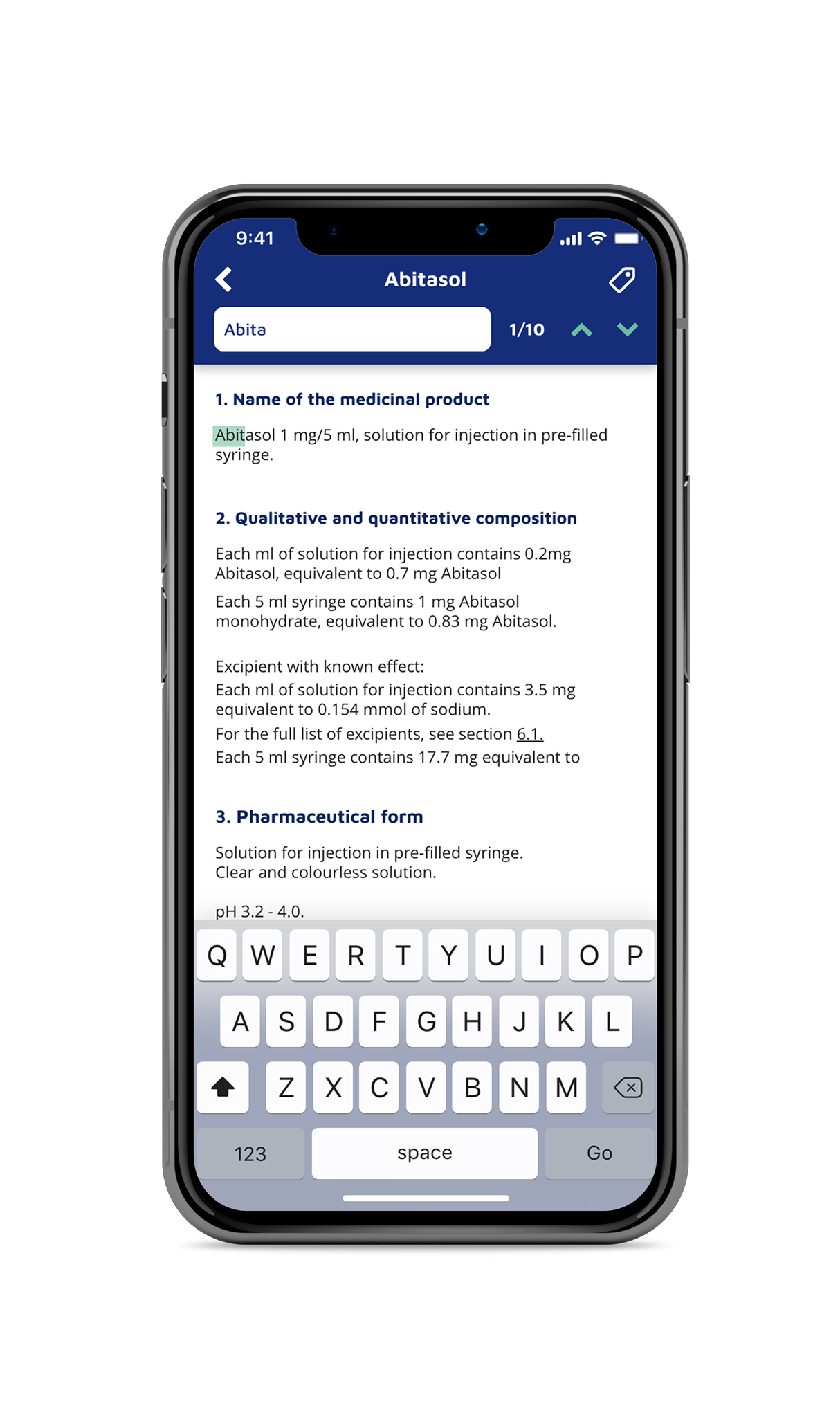 The Solution
Due to the nature of the application, AppCentric felt that the cross platform implementation would be the best approach for this project. The application targets both mobile phones and tablet devices, supports real time updates and has offline capabilities.
We began the project by first scoping out the requirements for the new solution before moving onto the design phase. Using an iterative process we worked with Datapharm to produce multiple prototypes which allowed us to map out all of the user journies that would be required to meet the demands of a busy pharmaceutical sales rep on the move.
Due to the large range of devices supported and the enchanced real time and offline capabilities, AppCentric undertook extensive testing of the final product. Since launch the application has been a great success we continue to support and work with Datapharm to further enhance functionality based on their product development roadmap.
More Projects
Over the past four years we have produced apps and websites for clients in a variety of sectors including luxury car manufacturers, UK based retailers, charities and educational institutions.