Mail Manager
Mobile Application
Helping project-based businesses eliminate their email management headache.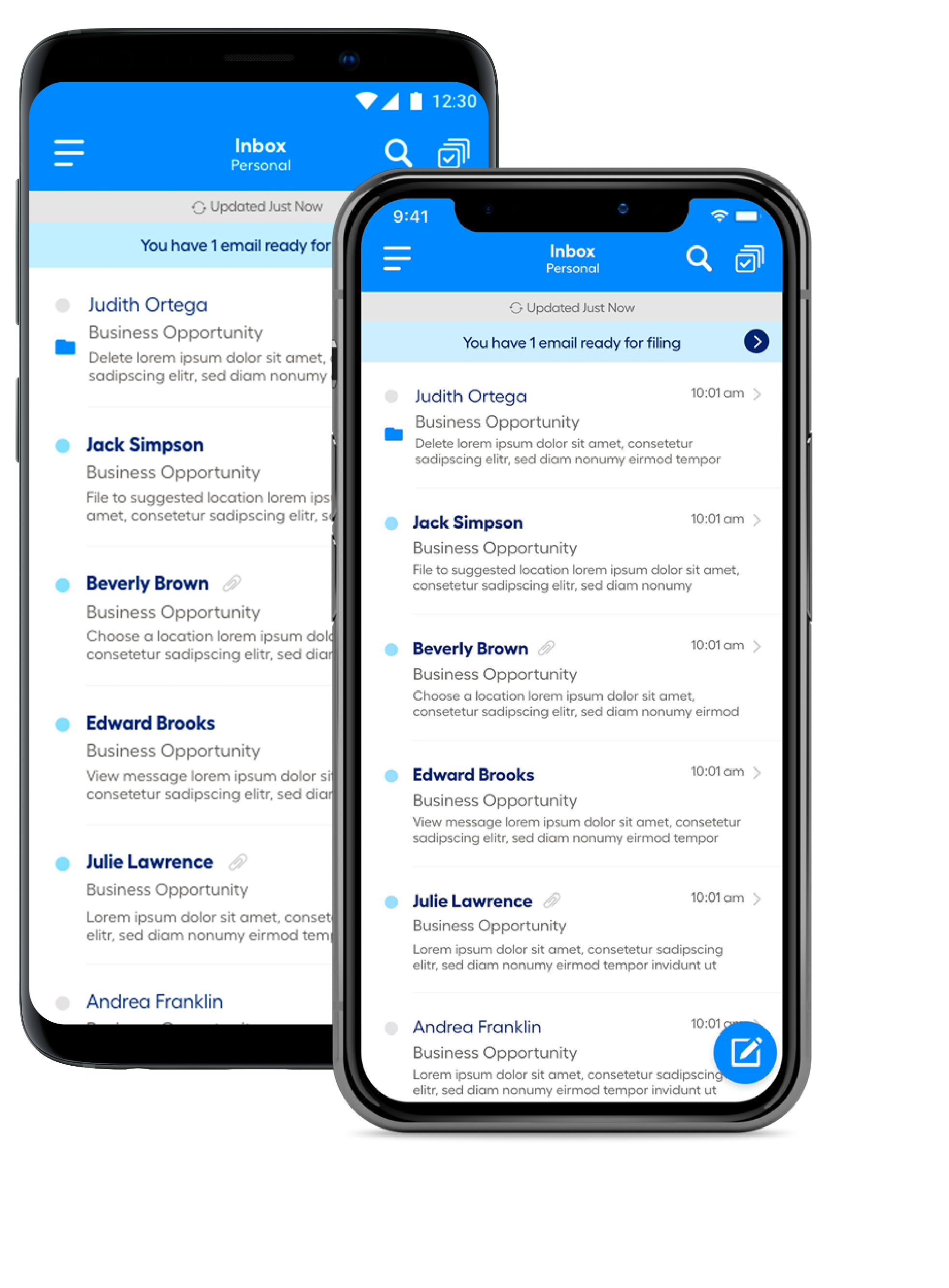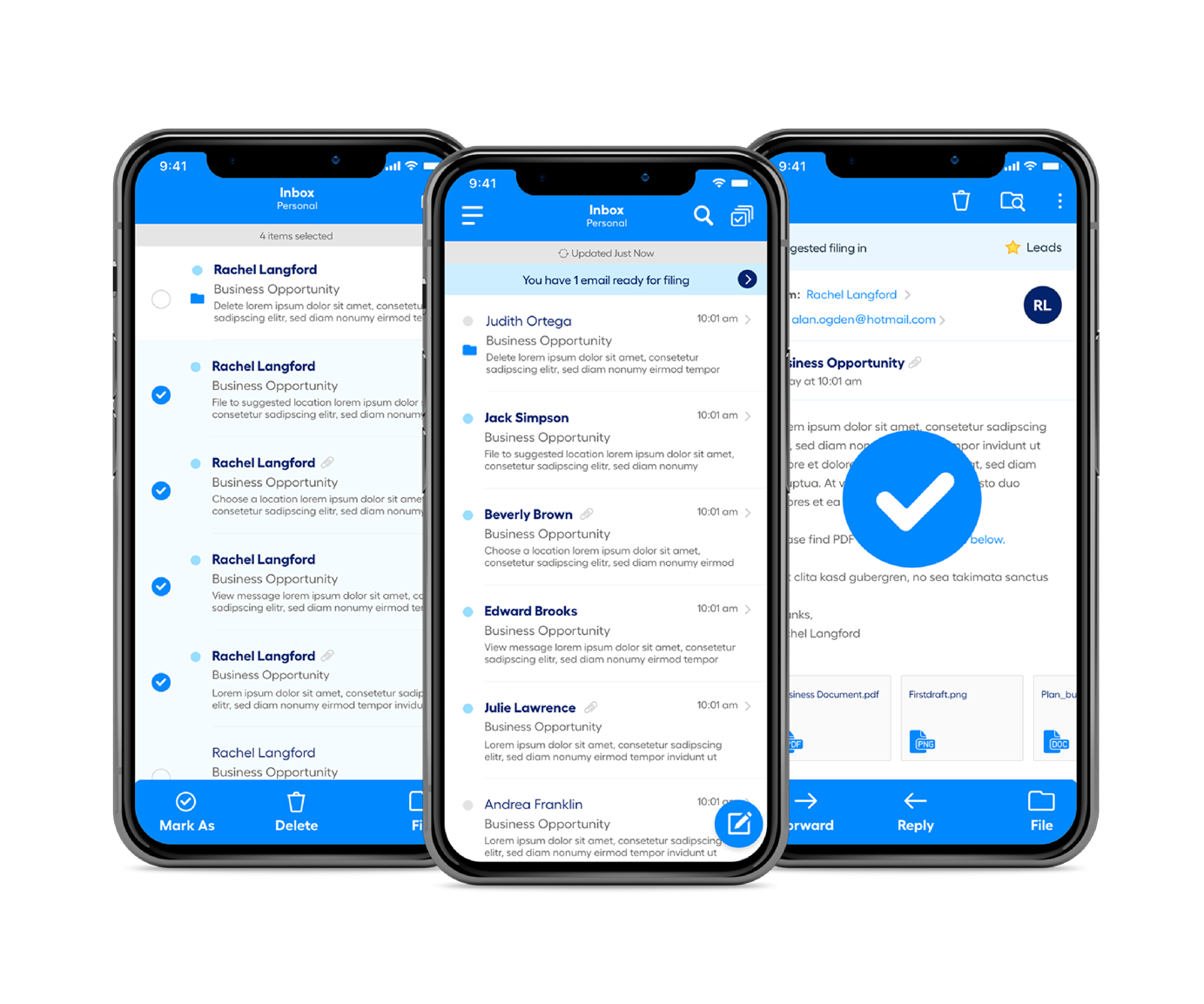 Managing and filing emails on the go, for a variety of clients is made simpler with the handy features within the mobile application. Available on iOS and Android devices.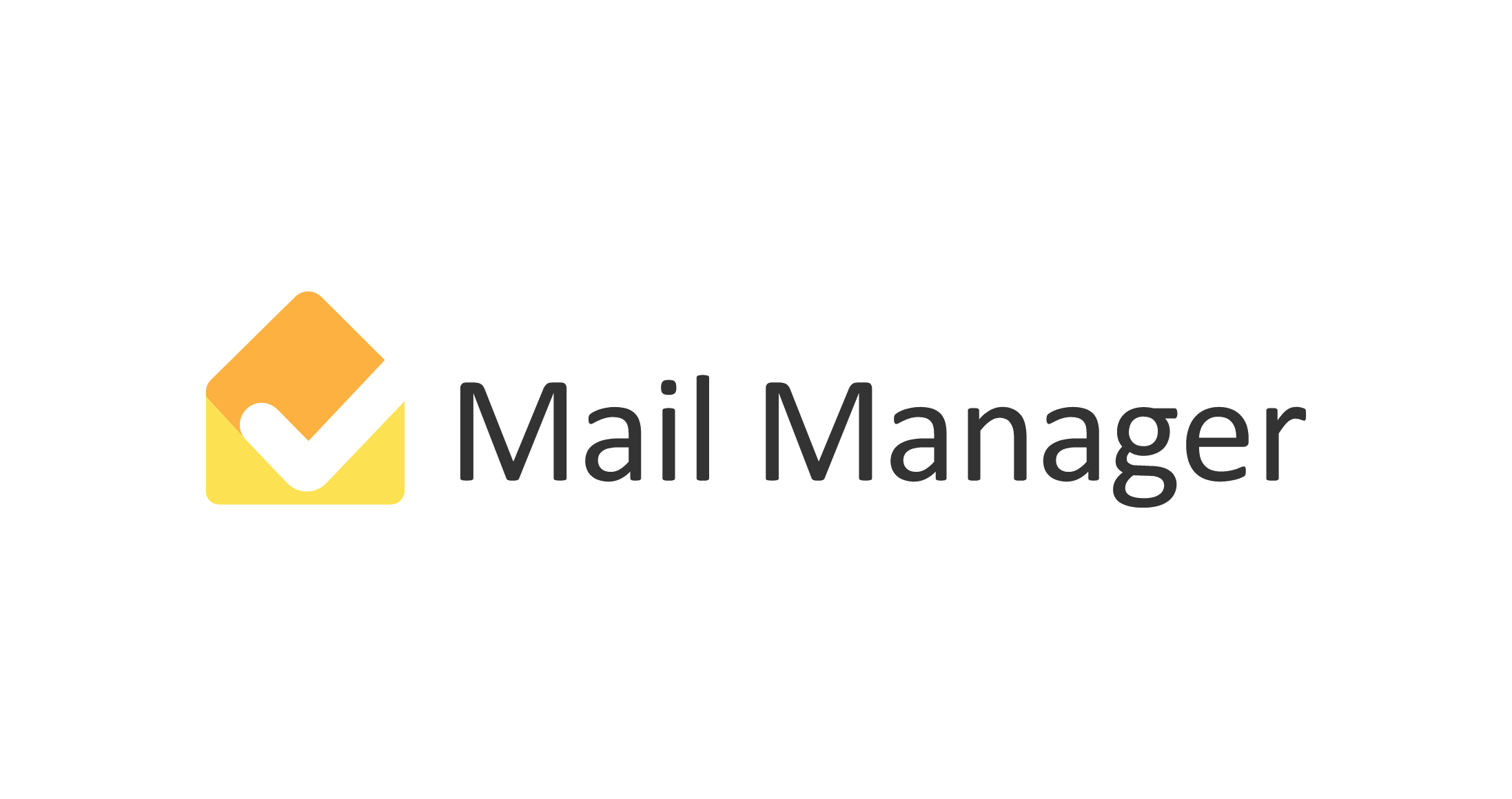 The Client
Mail Manager by Arup originally began as an Outlook add-in for their own staff, however as those people left the company they wanted to take Mail Manager with them so Arup made the decision to make the platform accessible to the whole industry. As the add-in grew in popularity, the mobile application was decided upon as the next phase to making their platform more accessible for their exisiting and future users on-the-go.
The Brief
AppCentric were tasked with architecting, designing and developing the Mail Manager mobile app, and the web based Outlook add-in companion.
Due to the nature of the app the productivity tool and Mail Manager's customer's familiarity with the desktop application, AppCentric had to take great care to ensure that the features customers would expect from an on-the-go email client were present, in addition to the advanced searching and filing functionality that customers would expect from a Mail Manger product.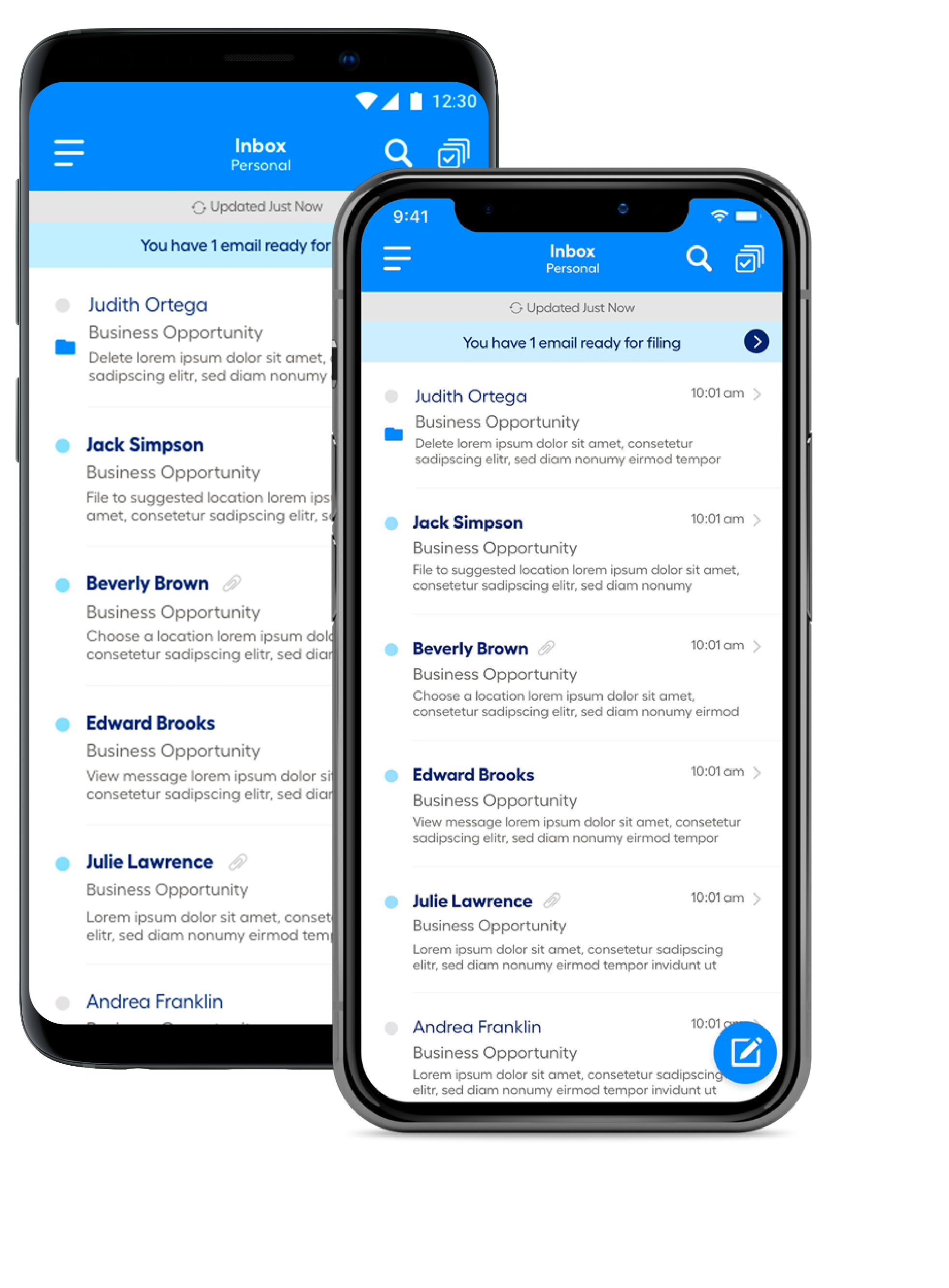 The Solution
Undertaking the design and development of an email client is not an easy task and one that has only be carried out successfully by world class leading technology companies such as Google or Microsoft, however we relish a challenge. :-)
Our first task was to fully understand the needs of the user and ensure that enough features were present in the first version of the product to differentiate the solution from standard native email clients. We took an iterative approach to design with multiple rounds of feedback and user testing to ensure that the final product would meet the expectations of both Mail Manger and their user base.
Working closely with the internal development team at Mail Manager we architected the solution that will form the foundation of Mail Manger's mobile offering in years to come. Our development team created both backend infrastructure and native high performing Android and iOS applications.
Creating a mobile email client from scratch is not a task that should be undertaken lightly but we are incredibly proud of the product that we have produced and look forward to working with Mail Manager to continue to add new features that further differentiate the application from it's competitors.
More Projects
Over the past four years we have produced apps and websites for clients in a variety of sectors including luxury car manufacturers, UK based retailers, charities and educational institutions.