About our digital products team
As a business, it's crucial to have a robust product development process in place to ensure the success of your products. That's where our team comes in. We specialise in research and prototyping, two essential stages of the product development process. Our research process involves gathering extensive information and conducting experiments to understand a particular topic or problem. This helps us to identify the best approach and create a solid foundation for the product.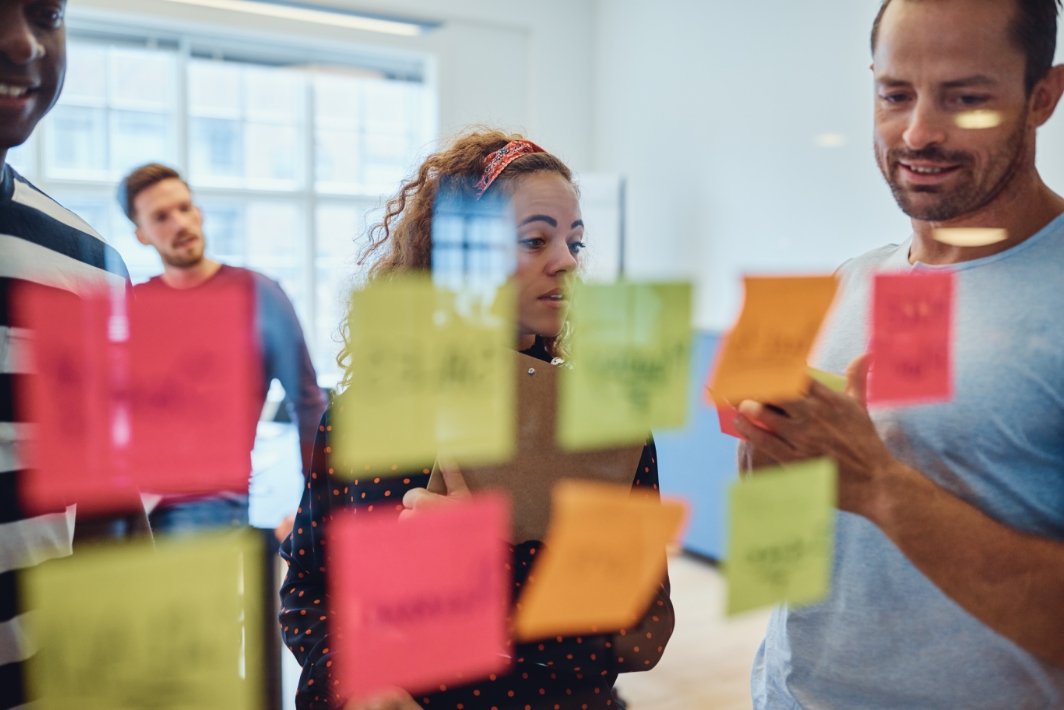 Our Approach to Digital Product Design
Our team specialises in developing digital product strategies that align with our client's business goals. To achieve this, we employ a range of capabilities, including human-centred design, product engineering, product management, AI and analytics and agile methodologies. However, we do not merely design and build products; we empower our clients to take ownership of their digital products and continuously enhance them. This is a critical aspect of our approach, as we integrate the necessary processes, roles, and technology that enable our clients to own and improve their digital products over time.
Our digital product consulting services are structured around three phases, each incorporating a set of core but adaptable principles, recognising that each organisation has unique needs and requirements.
We conduct comprehensive market research and competitive analysis to gain a deep understanding of the market landscape and identify areas of opportunity. This enables us to develop digital products that address user needs and stand out in the marketplace. We also collaborate closely with our clients to align their business goals and objectives with the digital product's overall design, functionality, and features. Through this process, we ensure that the product meets user needs and generates measurable business value for our clients.
We prioritise the delivery of a minimum viable product (MVP) that includes essential features to satisfy early adopters and differentiate our clients' business while also enabling us to test future enhancements. This approach enables us to launch products rapidly, while laying the foundation for ongoing development and refinement.
We implement a range of agile methodologies, including Scrum and Kanban, to ensure that our cross-functional teams are aligned, efficient, and responsive to evolving user needs and market trends. Our development process is characterised by frequent feedback loops and continuous testing, allowing us to identify and address issues early in the product lifecycle.
Moreover, we leverage modern cloud-based platforms and development tools to streamline the development process, minimising technical debt, and enable seamless scalability. This empowers us to deliver high-quality digital products that meet user needs and generate measurable business value for our clients.
We fundamentally believe our role is to equip your businesses to build out and extend their digital products over time rather than continuing to rely on external digital product consultants.
Therefore, we collaborate closely with our clients to cultivate a culture of innovation, develop efficient processes, and enhance the necessary skills that empower them to support and expand their digital products.
We also prioritise co-development, working alongside our clients to ensure that their teams gain hands-on experience in product development and are equipped to drive innovation in-house.
By enabling our clients to take ownership of their digital products and empowering them with the skills and tools necessary for continued success, we help them generate long-term value and competitive advantage in the marketplace.
What it takes
Our product design process involves defining the problem that the product or application is meant to solve, conducting research to gather information about the target market and the competitive landscape, generating ideas for potential solutions, evaluating and selecting the most promising ideas, designing and developing the product, testing and validating the product, and launching and providing post-launch support for the product.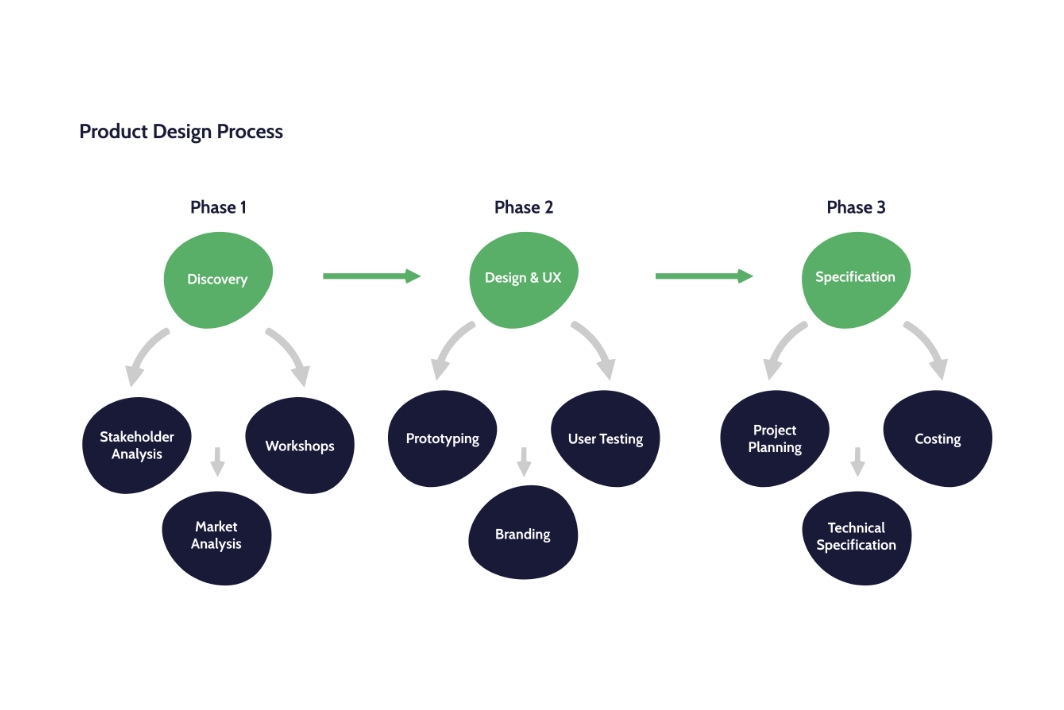 Services
We can help organisations create solutions tailored to users' needs and preferences that provide a great user experience
Planning
This is the first step in the build and development process. It involves identifying the goals and objectives of the project, determining the scope of the project, and creating a project plan that outlines the tasks and resources needed to complete the project.
Design
In this step, the team creates a design for the software product or application. This includes determining the layout and user interface, as well as determining the functionality and features of the product.
Development
To create a cutting-edge software product or application, our developers may use a range of powerful programming languages and tools, such as .Net, C#, advanced IDEs and version control systems.
Documentation
Typical document packs include a product roadmap, user stories, wireframes, prototypes, a technical specification document, a project plan, a quality assurance plan, and a maintenance plan.